Motorola i1 Available Now Courtesy of SouthernLINC
---
---
Considering all the big news since the Motorola i1's announcement a couple of months ago, you'll have to forgive us if we've sort of forgotten about it. But, thankfully regional carrier SouthernLINC didn't, and now they've officially announced that, starting right now, you can pick this first of its kind device up. You know, if you like your phone to have military specifications.
We will say this about the Motorola i1: it doesn't look half bad. The i1 is the first military-spec 810F ruggedized Android-based IDEN-capable handset available on the market, and it will probably be the only one for a little while longer. It features things like Push to Talk (PTT), WiFi, GPS, a 5MP camera on the back, and a 3.1-inch HVGA capacitive touchscreen.
There's no word on what version of Android the handset is running, but it does have Exchange support, a MicroSD card slot that can hold up to 32GB of storage, and the Swype keyboard pre-loaded. You can also visit Flash-based websites, as it has Adobe's Flash Lite already installed. You can pick it up right now on a two-year contract for $200, or $275 on a one-year deal. Check out the video if you need a refresher on what this phone looks like in action.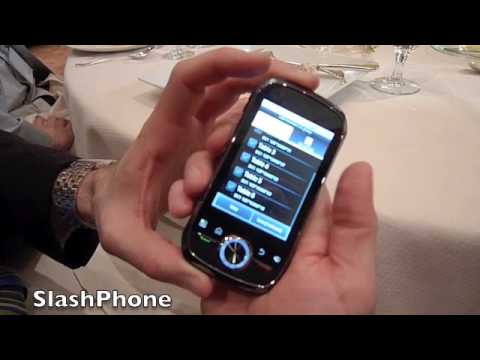 [via Phone Scoop]
---
---