Just Mobile AluPen Hands-On
---
---
During CES, Just Mobile is coming up with a new innovation called AluPen. A chunky pencil-shaped stylus that will help you control your iPhone, iPad, and iPod Touch. It's easy to operate, you just directly place the AluPen to the screen and slide or tap will work.
The AluPen features a Iconic design, high-quality aluminum construction, ultra-soft rubber nib, compatible with all capacitive touchscreens, work with all iPad and iPhone apps, and drawing and painting apps. It will be shipped with deluxe carrying case.
It comes with six different colors to choose from. There are silver, black, red, gold, blue, and green. We have try the device on the iPhone 4 and it work smoothly. The AluPen is light but at the same times its very sturdy. The tip of the device have a rubbery and squishy feeling.
The following video will demonstrated the usage of AluPen on the Apple iPad.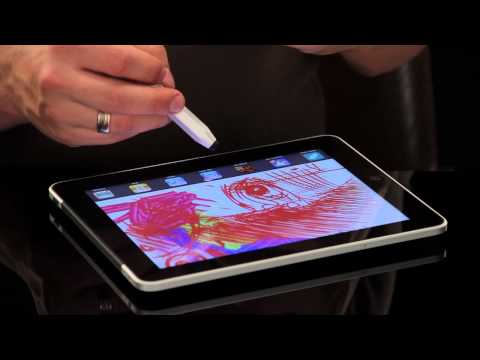 [Just Mobile]
---
---